About Us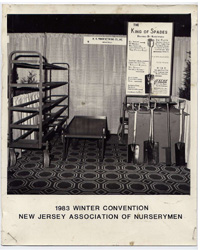 W. W. Manufacturing Co., Inc.'s founder, Walter Lesche, immigrated from Germany to the United States of America in 1952 where he worked in the welding and machine shop of the world's first frozen food processing plant. While working there he began establishing himself in the local agricultural/horticultural community as an innovative problem solver. This reputation followed him when he began his own business, Walt's Welding, out of his garage in the mid-l950's. It was here and in future years, working closely together with growers, that the seeds of many of his later innovations and inventions took root.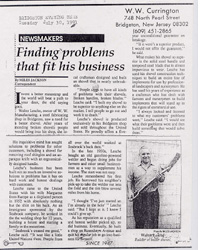 In l964, Walt's Welding moved to its current location and later became known as W. W. Manufacturing Company, Inc. In the late l970's, Walter began development of a spade with a replaceable blade and non-breakable all-steel handle, which he later patented. This is the KSC-S, the spade with the connector handle and the replaceable blade; "replace the blade, not the spade." This spade was unique in that it came with an unconditional five-year guarantee against breakage. The production of this spade led to the development of over two dozen other spades and shovels in what came to be known as the "The King of Spades" product line. In the late 1980's Walter introduced the Dura Rake™, an all-steel, welded garden rake made from aircraft alloy steel for lightness and heat treated for strength and durability. As with the spade, the rake was also field tested with local nurserymen and landscapers.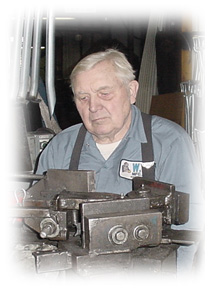 W. W. Manufacturing Co., Inc. is the sole manufacturer of products with the registered trademark "Lesche" and "King of Spades." In addition to spades, the complete product line has grown to almost one hundred different items such as shovels, rakes, nursery carts, custom tracking trailers and other tools for the horticultural and landscape industries. There is also a specialty line of digging tools for the hobbyist. In effect, then, W. W. Mfg. Co. today is a perfect example of the traditional American immigrant legend: Walter Lesche came to the USA penniless, unfamiliar with the English language, but through hard work and ingenuity created and sustained an ever-growing business that contributes to American know-how for individuals and in the gardening and landscaping profession.
Since Walter's death in 2002, his family has taken up the mantle to continue the standards of excellence he established during his lifetime.